Gaia DR3 light curves are now available in the SNAD viewer
By Konstantin Malanchev and Emille Ishida, on behalf of the SNAD team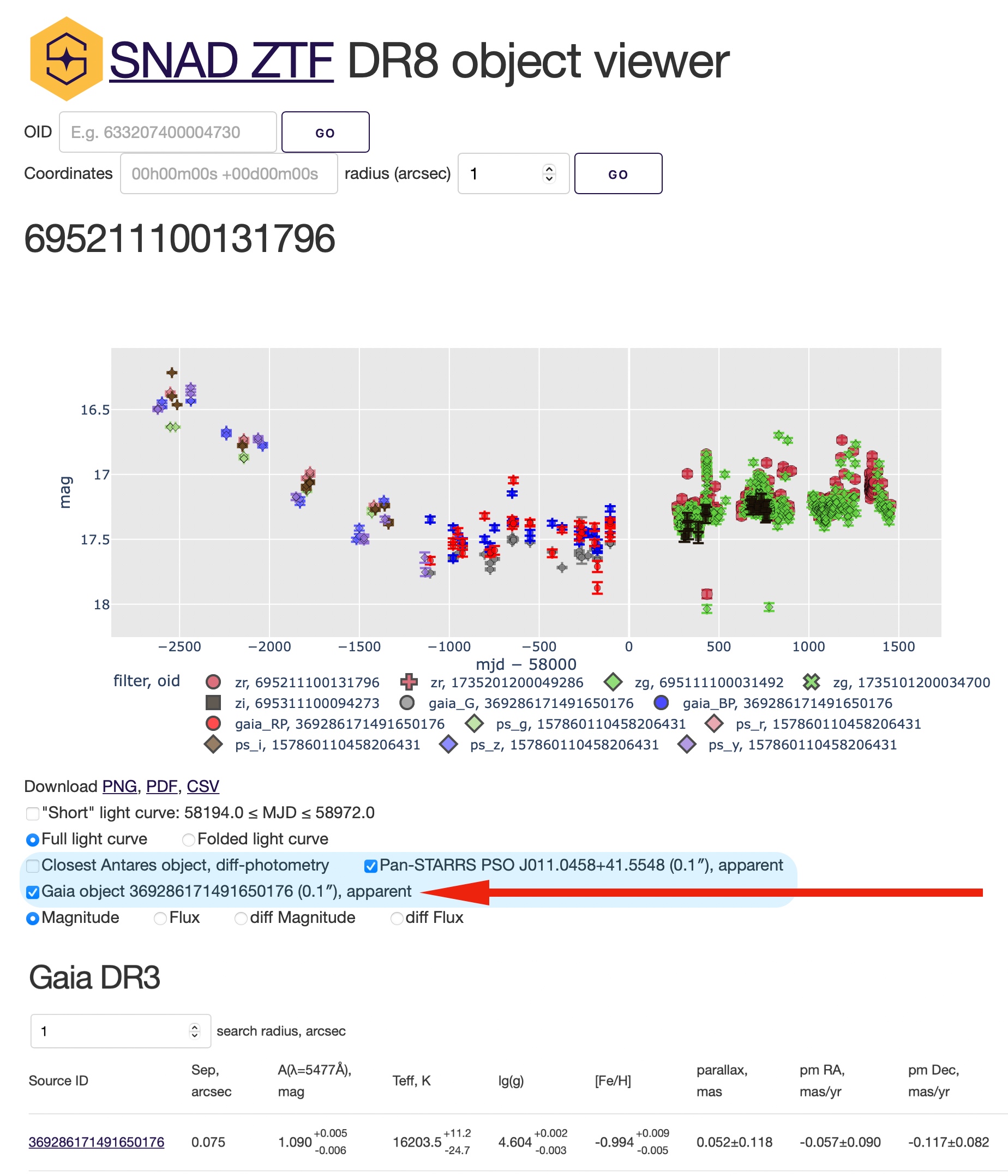 Check this object in the viewer: 695211100131796.
The SNAD-V workshop took place in the first week of July, 2022 in Clermont Ferrand, France. The meeting happened in a hybrid format with a total of 12 participants and 5 days of intense work!

One of the main results of this workshop is a brand new version of the SNAD viewer, which now en­hances ZTF pho­to­met­ry with light curves from Pan-STARRS DR2 and Gaia DR3. The viewer also shows cross-matched sources from Gaia DR3 giving essential stellar spectral parameters such as effective temperature and lg(g).

This allows experts to easily access more information about the same source, enabling a much better picture of your favorite transient or variable astronomical object through many points of view.

SNAD viewer v2022.7.1 is now live and we welcome user feedback!

Do not hesitate to open an issue on github if you have a request.

This is the first direct result from SNAD-V, others are coming soon. Enjoy!